Fine meal
Jump to navigation
Jump to search
Fine meal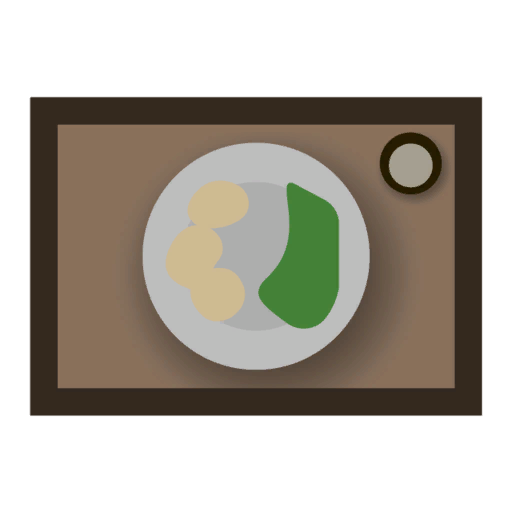 A complex dish assembled with care from a wide selection of ingredients.
Base Stats
Stack Limit

10

Mass

0.44 kg

HP

50

Deterioration Rate

10

Flammability

100%

Days To Start Rot

4

Path Cost

15
Ingestion
Nutrition

0.9

Taste

Fine

Ingested Direct Thought

AteFineMeal

Maximum To Ingest

1
Creation
Skill Required

Work To Make

450 ticks (7.5 secs)
Technical
defName

MealFine

Preferability

Fine
A fine meal is created at an electric stove or fueled stove and requires 0.25 nutrition from any combination of animal products and meat (5 meat, 5 milk or 1 egg) and 0.25 nutrition from vegetables (5 non-Hay vegetarian products) to create. A colonist with cooking skill of at least 6 is required to create this meal. When eaten it causes the Ate fine meal thought with a 5 mood bonus. A fine meal provides 0.9 nutrition.
Producing a fine meal requires 0.5 nutrition in ingredients, but produces 0.9 nutrition in results -- an 80% net nutrition gain. If you have meat and vegetables available, fine meals are strictly better than simple meals, with the only differences being a requirement for both meat and vegetables and the +5 positive moodlet from eating a fine meal. Vegetables can be obtained from farming and meat or eggs can be obtained from ranching animals. A two female and a single male chicken can easily reproduce into 20 or more in a few quadrums.
Gallery
Version history
---